OBLIQUELY SCRABBLE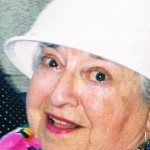 In 1948, my father bought the family a Scrabble set.  I, along with many relatives, have been playing ever since.
The instructions on the box told us to place all unplayed tiles, upside down, in the box's cover.  My father thought this very inefficient.  He went to his liquor cabinet, took the purple bag with its gold tassle from a bottle of Crown Royal, and I've been using Crown Royal bags ever since.!
In the early 1980s, Sam Orbaum, ז"ל, moved to Israel where I'd long been living, instructed by his mother — my cousin Shayna — to call me.  It took him six or seven months to make that call, but once he did, he arrived at my home on a Thursday and stayed until Sunday, delighted to find that both my son Sholom and I were avid Scrabble players.   I came, of course, to Israel's first Scrabble tournament, which Sam organized, and was a charter member of the Jerusalem Scrabble Club, which he set up.
My memories from my years of Scrabble are many, but one stands out.  I was playing Seymour Rosen.  He placed a G next to a triple word score and then emptied the (Crown Royal!) bag.  On my rack was a blank together with E, I, O, U, B and L.  Hooking my O onto his G, I played OBLIQUE down the triple column, and bingoing out.  Bill Blum, ז"ל, was watching the game.  He and I excitedly totted up the score, which gave me the win, despite both of us forgetting to add in the 9 points from go!