Welcome to the Jerusalem Scrabble Club
COME PLAY WITH US … VISITORS ALWAYS WELCOME!
Director: David Litke, 050-535-1800, david_sojsc@yahoo.com 
  THIS WEEK AT THE CLUB…
Standings:  Season 71:  Wk 8 of 25 – Dec. 13, 2017 
Chanukah came to the Club this week with candles, sufganiyot and wine. Thanks to the enablers — Shirley, Wendy and Roger.   §  After downing her wine, Nechama went fishing: she placed QUOTE on the board, starting three squares below the triple word score.  With M and I left on her rack, and her track telling her that one S was still in the bag, she went for it.  It took four draws, but MISQUOTE finally played for 57 points and a win.  It worked this time… but not always a recommended strategy!   § Alice, too, grappled with strategy, when she began a game this week with three Ss and a blank among the seven tiles on her rack.  She decided to go for the 64-point bingo — TISSUEs — wondering all the while whether she could have done better by playing off her friendly letters over more than one turn.  § Yaakov and Elana were at an equal disadvantage over word knowledge on the last play of their game.  Each was left with an I on a board so totally closed that neither I was placeable.  Unless….    It was Yaakov who took the risk, adding his to the end of PAD to make PADI (rice in the husk), a word unknown to either of them and win the game.   § Thirty players will head for the Jerusalem Forest early this Sunday to play in the Chanukah Scrabble Tourney — with  Scrabble School this past week focusing on tournament play.   § The Club returns to its regular schedule next week, meeting, as usual, on Tuesday, the last night of Chanukah.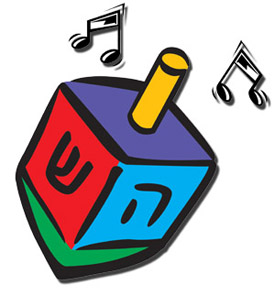 WWW:  Steve, Wendy, JudyM, Nechama, Kim, Queene
WOW:  SPOONfED(Alice),  GENISTAS(Joel),  MAFIOSO(Roger),  CRISTAE(Elaine),  VENOSITY(Chani)
PHOW: QUACKINGS(Yaakov),  ISOLATER/KERATINE(DavidL),  JUDE(Aviva)
Stats (high win, high loss, high triple):
A:    543(Dahlia), 394(DavidL), 1334(Wendy)
B1:  458(Pamela), 394(Yehuda), 1191(Nechama)
B2:  418(JoanT), 357(JudyS), 1118(Max)
100-pt plays:  none
Attendance: 38